A journey like this can never be undertaken completely alone. Helping hands guide and encourage us to keep taking steps forward. The links below are some of the important resources that lifted me through my Year of Me. I hope they can help you too.
Laura Cottril Photography

Developing my business and finding my passion for art photography brings meaning and joy into my professional life. Find me at
Laura Cottril Photography
.
The Giving Change

When you are deeply unhappy, the very best place to start is by giving. Author Cami Walker has MS and suffered from depression after being hospitalized. Following the advice from an African medicine woman, she challenged herself to give to others for 29 days. 29 Gifts documents her journey out of the darkness – but it's more than a memoir. It includes personal essays from others that have taken the challenge and found happiness through focusing on giving. 29 Gifts was an integral part of my journey to happiness and peace and will help you immensely on yours as you undertake your own 29 Gifts challenge.
The Success Principles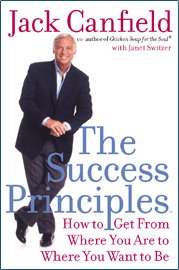 The Success Principles ® is a roadmap for anyone-from marketing professionals to small business owners, and from teachers to students and parents — striving to achieve their professional and personal dreams and goals. Touching on every aspect of our lives, The Success Principles offers 64 practical and inspiring principles to get any aspiring person from where they are to where they want to be.
Totally Unique Thoughts

TUT (Totally Unique Thoughts)
believes that everyone's special, that every life is meaningful, and that we're all here to learn that dreams do come true. We also believe that "thoughts become things," and that imagination is the gift that can bring love, health, abundance, and happiness into our lives. Through our products and events we remind others as much as ourselves of life's fundamental truths: that life is magical, that we are adored and powerful, and that dreams really do come true.